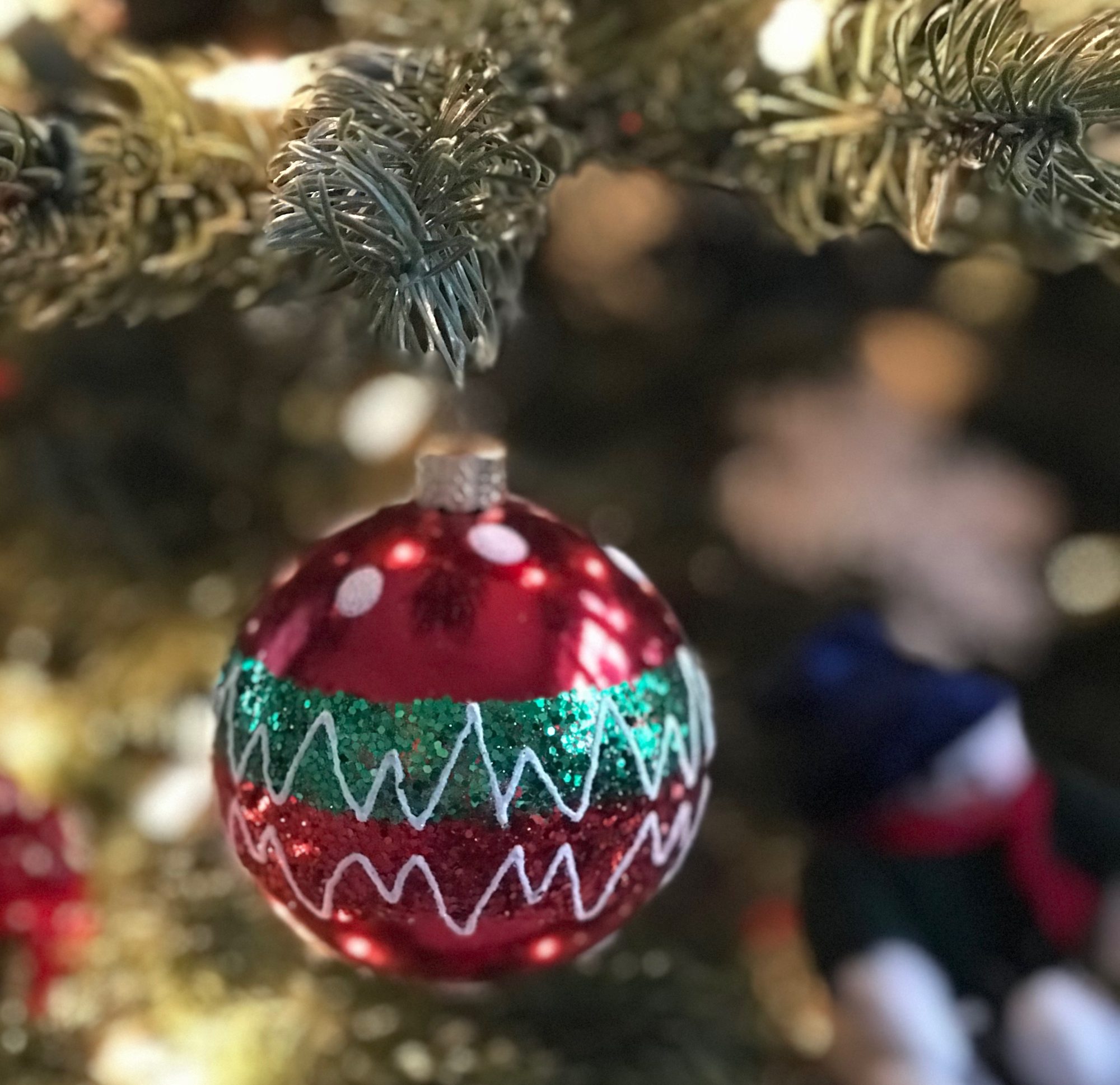 I love Christmas! I love absolutely everything about it. Every single one of my friends and family knows this about me. Some share my enthusiasm for the holiday season while others simply smile and nod and graciously humor my over-the-top decorating, non-stop Christmas music and, my ultimate guilty pleasure, the phenomena known as the Hallmark Christmas Movie Channel!
There are times I wander through my very decorated home and think that it looks a little like Christmas kind of exploded in every nook and cranny and maybe I should get rid of some things and use a lighter touch next year. Then I look at myself in the mirror, laugh out loud and say, "yeah, right! That will never happen!"
The Christmas season begins the first weekend in November at our house. I figure I'm allowed to start that early because Disneyland does and besides we have Thanksgiving at my mom's so no one really expects the fall decor to last that long over here. My other justification is that its my favorite time of year and its only fair that we get to enjoy it as long as possible. 25 days isn't nearly long enough!
The Christmas music gets cranked up loud, the 21 tubs of decorations are hauled down from the shelves in the garage (yes, I have that many items. Pillows take up a lot of space to store and I'm a sucker for Christmas pillows!) and I begin my annual trek down memory lane. As each item is lifted out of the storage container and unwrapped I get to relive the memory connected to that particular item. For example, there are the trio of wooden Christmas trees that I got the very first time I went to Hobby Lobby in Joplin, MO with my son and daughter-in-law. Or the two large, jolly ceramic snowmen I won at an office party for a company that is no longer in business. I get to remember the folks at my table and how exciting it was to actually win something and I wonder what they are doing right now.
You see, some people look at all the stuff of Christmas and just see "stuff". I see memories and people and connections to more than my small little world. When I hear Christmas carols over the speakers blaring at the mall or on Main Street at Disneyland my heart jumps and the child in me squeals at the thought that during this time of year most everyone is a little kinder, a little more understanding of others needs and quick to wish each other a hearty "Merry Christmas!" I mean, really….what could be better than that?
I love that my family, including my kids and now their families, all share my utter love for all things related to the most wonderful time of the year. Though not as obsessed, my friends and co-workers are perfectly content enjoying the holiday vicariously through my social media posts, shared decorating ideas, cookie baking success (and failures!) and never ending greetings of "Merry Christmas"!
And then there is Hub. He married me later in life, never had siblings or small children around, with all the noise and chaos that brings, especially during the holidays. He loves me and my loud, rambunctious family as much as we all love him.
My husband is an absolute saint who quietly heads out the door when I start Christmasizing our home. Don't get me wrong, it's not that he doesn't want to be there in the middle of all the fun. He just knows that this is my thing and he has learned to stay out of the fray. During the decorating, he has two jobs – bringing in and setting up the Christmas tree and putting the lights up on the house. He handles these jobs like a pro and, if I didn't know better, I'd say he actually enjoys them!
He's kind to never say he thinks we may have gone a little overboard with the Christmas towels in each bathroom or the tiny Christmas trees that can be found in every single room of our home. He doesn't bat an eye at the lighted snowman display or the requests to add "just a few more lights to go further around the house". He'll simply say things like, "the house feels so warm" or "it really smells good in here!". That's code for, "good job, babe! I love all the work you put into making our house a real home!"
I'm very blessed. I have a wonderful life with a husband and family that love me and each other. We have a roof over our heads and food on the table. God is so gracious and I'm thankful every single day for all that He provides. Including every memory I have, both good and tough, that seem to be amplified during my favorite time of year…..Christmas!
"But the angel said to them, 'Do not be afraid. I bring you good news that will cause great joy for all the people. Today, in the town of David a Savior has been born to you; he is the Messiah, the Lord." Luke 2:10-11