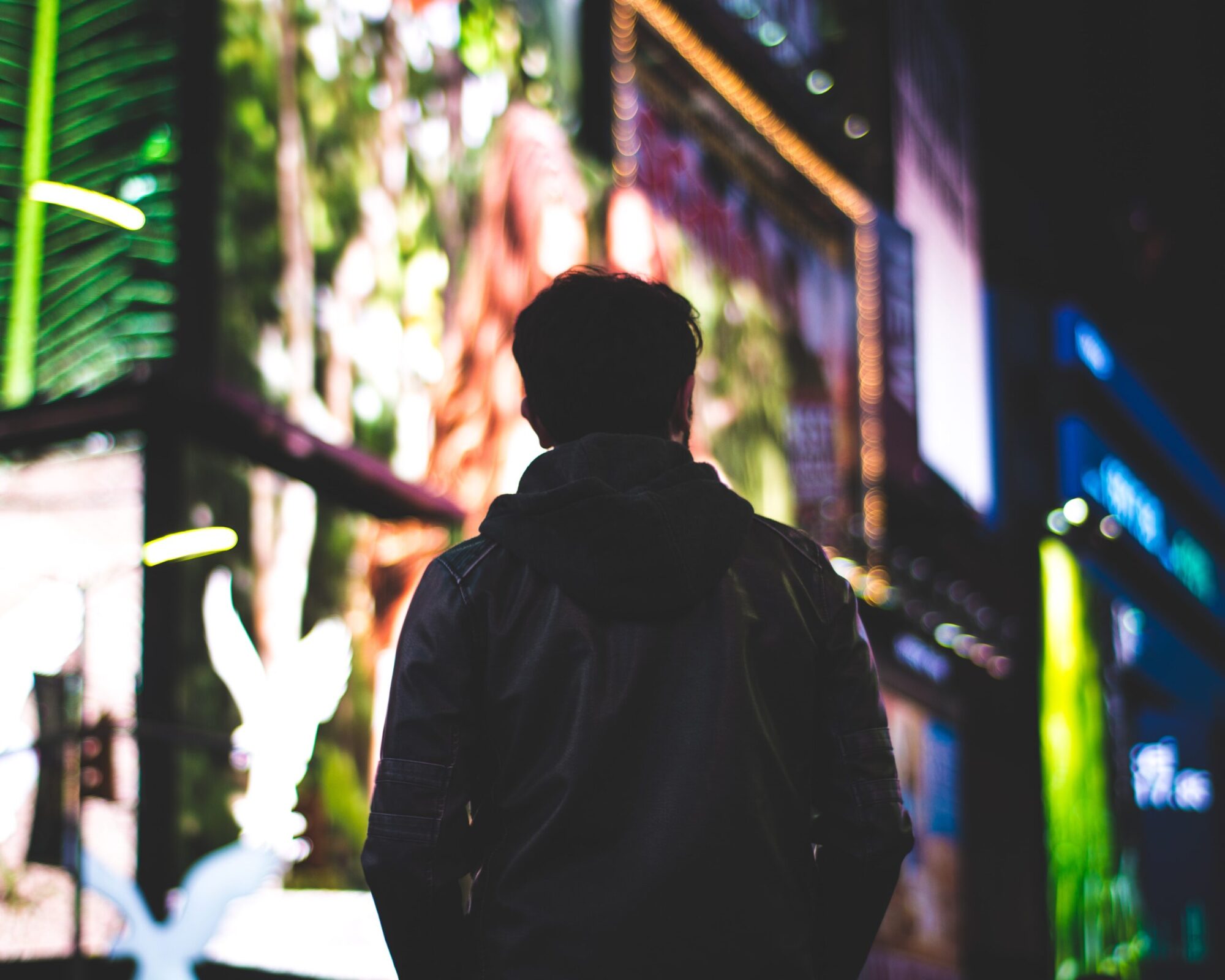 Although I could spend pages and pages talking about the frustrations and challenges that the current pandemic has brought into my life, there are also quite a few excellent things. First, I am much more appreciative of the little things: small but powerful connections with people I love, more time in my garden and more time reading and really studying my Bible. I've been trying to spend less time on social media and more time with Jesus.
The times I have been on social media, I've noticed something that I don't think I noticed before. Either that, or it's just so much more obvious that I can't ignore it any more. There is soooo much noise! People are either posting provocative opinions and waiting for a fight to break out in their comment section or they are shouting at the world in all caps as if that will somehow break through the chaos! Sometimes, even the good stuff starts to feel like just more noise.
Non-believers are hollering about their viewpoint, "Christians" are hollering about their point and in all the chaos no one is changing anyone's tightly held opinion that they are right and the rest of the world must be stupid if they can't see that. It makes my head hurt and my soul sad.
But here's the thing I've been noticing: there seems to be an incredible silence from those of us who just want to be Jesus to the world. And, yes, I used the word "us" because I've definitely been silent about not sharing God's truth with the world as loudly as I should. Because I can't stand politics and the polarization that often comes with it, I've stayed out of the fray. But do you know what that leaves? It leaves loud, noisy, hateful opinions that only serve to pull humankind apart.
Part of the silence is probably due to the fear of being chewed up and spit out by others who disagree with me. Part of the silence is based on the belief that jumping into a fight only adds to the noise and doesn't serve any purpose other than to make me feel better about expressing my opinion.
But if I really want to be Jesus to a world that so desperately needs Him, I can't just sit on the sidelines and not speak up. I can't just hope that someone will notice that I'm a shining example of compassion. I can't be silent as the world and the Church that Jesus loves and died for implodes with hate and anger and sin!
So here is my challenge to myself, or my "action plan", for navigating these intense times we are all living through: as God opens my eyes to specific scriptures or words of encouragement, I'm going to share them with you. That may not mean a specific story posted every Monday, or a daily post at 9am Monday – Friday. It means I'm going to share using God's timing rather than the convenience of my schedule.
To start, I want to share a word that God shared with me this morning during my Bible study time. I was reading the book of Colossians and felt a kinship to what must have been going on at the time. Paul wrote this letter to the church at Colosse while he was imprisoned in Rome. He wrote it as an encouragement to the believers in the church there and to inspire them to remember what faith in Jesus and living a life worthy of God's calling really looks like.
The Colossians had become wrapped up in a faith that combined philosophies and religions with Christian truth. In trying to remain politically correct, they had skewed the original message of Christ being all we need to something that looked more inclusive to the world but wasn't really what God had intended for His Church.
I am so grateful for the comfort and wisdom God has made available to all of us through His Word. I'm thankful that God decided that He would use a loud, angry man named Saul to change the world by changing his name to Paul and using the passion he had for the Truth to inspire generation after generation of believers, like me and like you! I pray that God will use these verses specifically to speak to you today and inspire us all to walk away from the silence of not living out our lives for Jesus, even when it feels scary to jump into the noise!
Since you have been raised to new life with Christ, set your sights on the realities of heaven, where Christ sits in the place of honor at God's right hand. Think about the things of heaven, not the things of earth. For you died to this life, and your real life is hidden with Christ in God. And when Christ, who is your life, is revealed to the whole world, you will share in all His glory.

So put to death the sinful, earthly things lurking within you. Have nothing to do with sexual immorality, impurity, lust, and evil desires. Don't be greedy, for a greedy person is an idolater, worshiping the things of this world. Because of these sins, the anger of God is coming. You used to do these things when your life was still part of this world. But now is the time to get rid of anger, rage, malicious behavior, slander, and dirty language. Don't lie to each other, for you have stripped off your old sinful nature and all its wicked deeds. Put on your new nature, and be renewed as you learn to know your Creator and become like Him. In this new life, it doesn't matter if you are a Jew or a Gentile, circumcised or uncircumcised, barbaric, uncivilized, slave, or free. Christ is all that matters, and He lives in all of us.

Since God chose you to be the holy people He loves, you must clothe yourselves with tenderhearted mercy, kindness, humility, gentleness, and patience. Make allowance for each other's faults, and forgive anyone who offends you. Remember, the Lord forgave you, so you must forgive others. Above all, clothe yourselves with love, which binds us all together in perfect harmony. And let the peace that comes from Christ rule in your hearts. For as members of one body you are called to live in peace. And always be thankful.

Let the message about Christ, in all its richness, fill your lives. Teach and counsel each other with all the wisdom He gives. Sing psalms and hymns and spiritual songs to God with thankful hearts. And whatever you do or say, do it as a representative of the Lord Jesus, giving thanks through Him to God the Father.

– Colossians 3:1-17 (NLT)
I love my fellow believers and the Church and I'm praying that we come out of the deafening silence of not speaking up and being love to each other. I pray that God uses Paul's words to inspire you today to take action, as they did for me and the church in Colosse. I pray that we will all remember that it isn't about making sure my opinion or your viewpoint is heard and understood. It's about Jesus, and His precious Church and how we are to respond to each other and this world that He loves so much. Love and blessings to you all, dear friends!