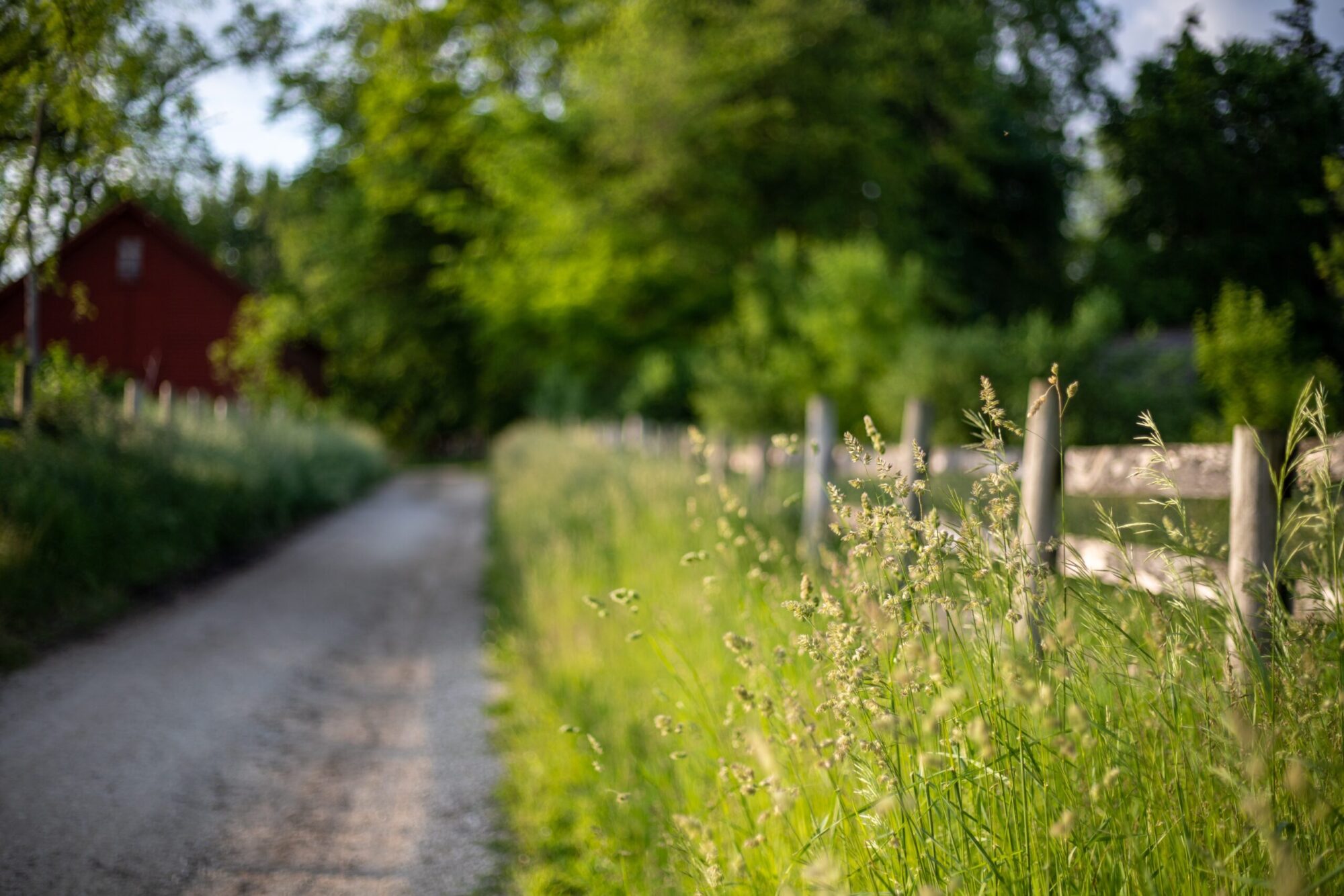 I was in my office this past week, going through things and generally straightening up. That's one of the great things of this pandemic, I've been able to organize and cross things off my to-do list because, well, I don't really have anything else to do!
I was straightening up a bookshelf that holds my collection of Bibles. I found the Living New Testament I used through junior high school. The pages were barely hanging on to the spine which means it was used a lot! I also found the Bible my grandparents gave me for Christmas my senior year in high school with my grandmother's beautifully perfect cursive message just inside the cover:
Dearest Deanna,

"God's word is a light to your feet – a light to your path." – Psalm 119:105

We love you!

Grandpa & Grandma Musgrove
What a treasure! My name had been embossed in gold on the front, although you can't really read it anymore, and it's the Bible I used throughout most of my adult life. I finally stopped taking it places because I was afraid it would fall apart completely and I'd lose all the sentiments and notations I'd made in it for so many years.
Gently tucked inside the front cover are some notes of encouragement to myself I scratched out on cute stationary and random pieces of paper; a clipping from an old newspaper comic strip about the joys of being a parent; various articles about Christian parenting and a bookmark one of my boys made when they were young and in Vacation Bible School. Throughout that Bible, I found tiny slips of paper with notes from sermons over the years; a scripture reminder from a women's retreat I participated in; there are even pieces of amazing art that my youngest would draw on the handouts from the church services we sat in together as a family!
As I carefully went through the pages of that Bible, it made me smile as I read the highlighted passages and underlined verses that my younger self wanted desperately to remember and take to heart. I can remember the feelings and emotions I felt with most every colorful highlight, or starred verse. What an awesome stroll down my spiritual memory lane!
One of the messages written in my youthful handwriting made me stop. I read it over a few times and felt a welling up in my soul. The words were so wise, much wiser than my age at the time I must have written it. And I realized that that simple little message, written so long ago, is exactly the same I would write to my future self today!
I am as strong as that in which I put my faith. If my faith is resting in Christ then I am as strong as He is.
And, as if I felt I may need to back up that claim to myself some day when things in life made me doubt or feel small and useless, I discovered page after page of highlighted scripture that all seemed to be God's proof to me that when my faith is in Him, I have His strength to keep me going!
Is anything too difficult for the Lord? – Genesis 18:14a

Know therefore today, and take it to your heart, that the Lord, He is God in heaven above and on the earth below; there is no other. – Deuteronomy 4:39

Be strong and courageous, do not be afraid or tremble at them, for the Lord your God is the one who goes with you. He will not fail you or forsake you. And the Lord is the one who goes ahead of you; He will be with you. He will not fail you or forsake you. Do not fear, or be dismayed – Deuteronomy 31:6, 8

Have I not commanded you? Be strong and courageous! Do not tremble or be dismayed, for the Lord your God is with you wherever you go. – Joshua 1:9

The Lord is my strength and my shield; My heart trusts in Him, and I am helped; Therefore my heart exults. And with my song I shall thank Him. – Psalms 28:7

Thou art my hiding place; Thou dost preserve me from trouble; Thou dost surround me with songs of deliverance. – Psalms 32:7

When I am afraid, I will put my trust in Thee. In God, whose word I praise, in God I have put my trust; I shall not be afraid. What can mere man do to me? – Psalms 56:3-4
I could go on and on quoting all the verses that have held me up and sustained me when life got hard. I want to encourage you to get out your Bible and see if there aren't words written there that will feel as though God is speaking directly to you; giving you the exact words you need to hear at exactly the time you need to hear them. And maybe take a little stroll down your own spiritual memory lane. Maybe you'll see all the times God has sustained you as well!