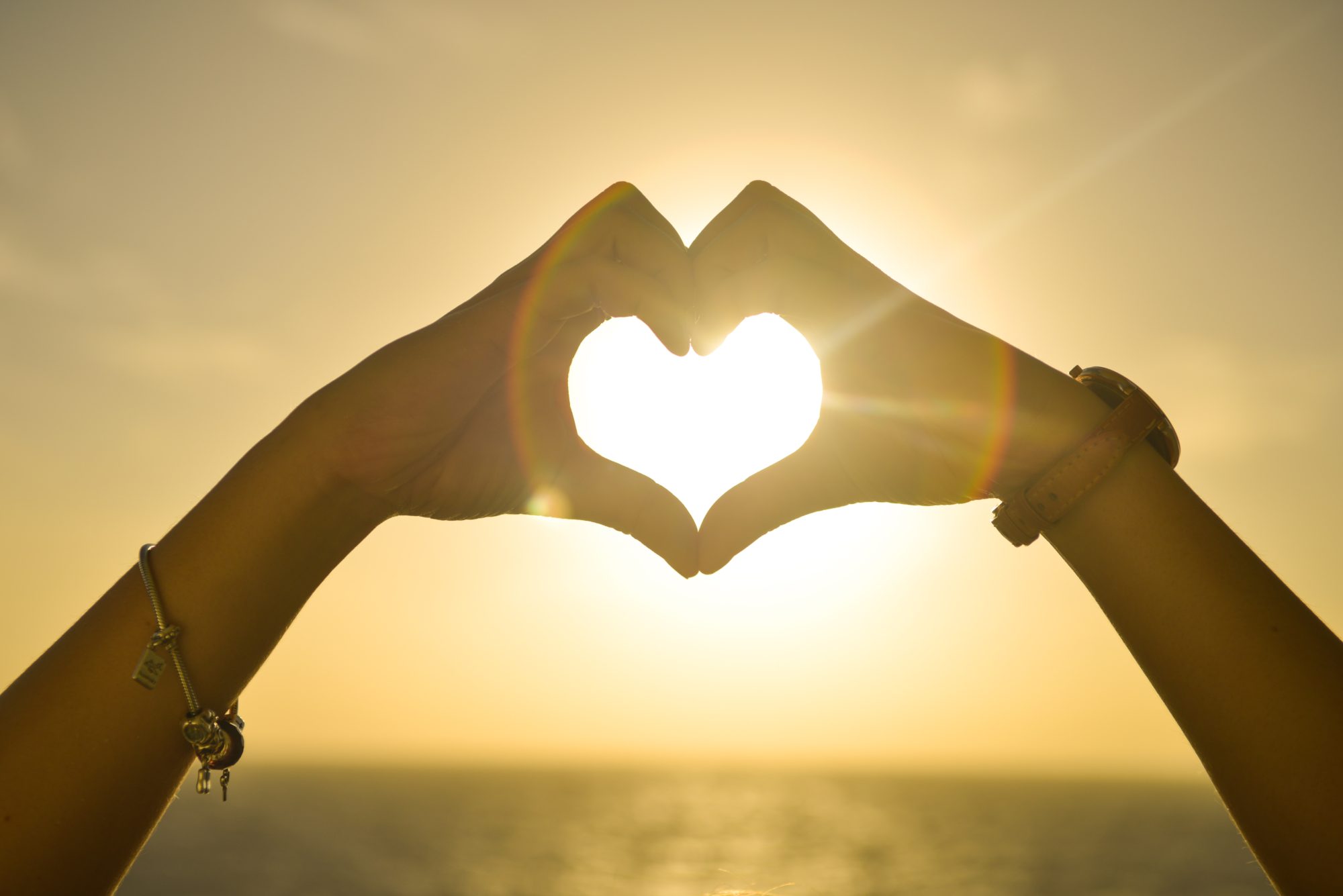 Every time the month of September rolls around, I immediately feel myself getting younger! I can still see the totally cute back-to-school outfits I picked out with my mom from the local mall. I get that sense of nervous excitement as I think about who will be in my class, what new things are happening at my school and what kinds of adventures will I have this school year. Of course, it's been about a gazillion years since I was in grade school, but I can experience the same feelings and emotions all these years later just by looking at the calendar and allowing my mind to wander a bit.
My youngest son tells his kids the same phrase every morning as they head out the door to school: "Have courage and be kind". The kids squirm a bit at the silliness of the phrase from a movie about a young girl who must become a servant for her wicked stepmother and stepsisters, but I can't help but think that the phrase is stuck in their heads nonetheless.
It's such a simple phrase, but it has huge implications for the world we find ourselves living in today. What if we would all try every single day to have courage? To be brave in the face of adversity? To stand up and say the right thing when everyone else is following the crowd and simply accepting the ugliness and untruths that float around us constantly? I wonder if we could drown out some of the hate.
I believe that its the second verb in this little phrase that has the most power…be kind. If you have courage and stand up to the masses but aren't kind, you're just adding to the noise. But once you add kindness to the equation, the impact of courage can go deep and make a change for the better.
They are both action words; I have to take action to be both courageous and kind. Sometimes it's easy to get so overwhelmed by the nastiness of others that I simply crawl into my calm little bubble and reminisce about "the good old days" when things were better and simpler. The problem with that is that my memories get quite hazy as I age. What I think were better days may have just been times that I didn't feel the need to stand up, speak up and show the world a better way.
I'm not going back to school anymore, but I can still head out my door on the way to whatever adventures I have going on for the day and remind myself to have courage and be kind. One person at a time, one situation at a time, I'm planning on making an impact on the world I interact with daily!
If I could speak all the languages of earth and of angels, but didn't love others, I would only be a noisy gong or a clanging cymbal. If I had the gift of prophecy, and if I understood all of God's secret plans and possessed all knowledge, and if I had such faith that I could move mountains, but didn't love others, I would be nothing. If I gave everything I have to the poor and even sacrificed my body, I could boast about it; but if I didn't love others, I would have gained nothing. Love is patient and kind. Love is not jealous or boastful or proud or rude. It does not demand its own way. It is not irritable, and it keeps no record of being wronged. It does not rejoice about injustice but rejoices whenever the truth wins out. Love never gives up, never loses faith, is always hopeful, and endures through every circumstance.

– 1 Corinthians 13:1-7