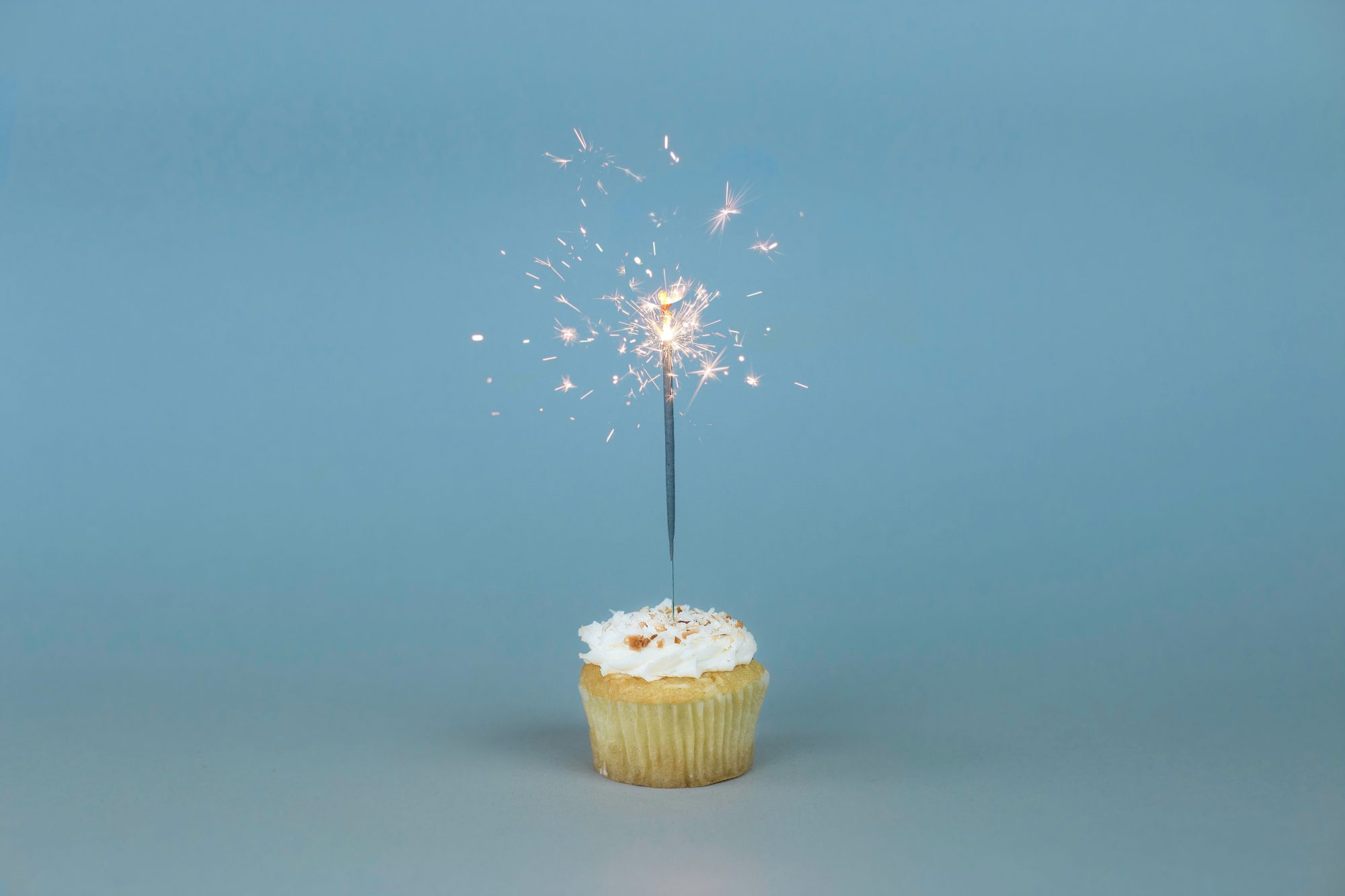 Today's my birthday! Birthdays have always been pretty low key for me. Not a lot of hoopla, just a day my friends and family say things like, "hey, I'm glad you're here!" and "thanks for having a birthday so we can have cake!" (inside, long running family joke!) I enjoy the one day out of the year that I don't feel guilty for actually thinking of myself first. To me, a birthday is just a day and an age is just a number. The most important thing, to me, is how I feel and 99.9% of the time, the number of years I've been alive never matches how I feel.
This year is a big number. Though to be honest, any number after "21" that ends in a "0" is a big number! This has been a change-filled year, to say the least – early retirement, kids moving, parents moving, new friends, old friends, new careers. As time continues its steady march, it gets harder and harder to imagine that the age my birth certificate tells the world I am is right!
I hate getting old! I think it's unfair that I feel 25 but my body has refused to remain at 25 and has marched right on past at breakneck speed making it harder to get up in the morning with every passing year! Time flies so fast and I worry that I won't have the time I need to make an impact in the world I live in.
I read an article this morning that put a few things into perspective for me. Getting older doesn't necessarily mean I've missed my chance to do something really big. The fact is, I'd be in great company if I never really achieved anything of substance until well into the "golden years" of my life! Did you know:
Actor George Burns won his first Oscar at age 80
Golda Meir was 71 when she became prime minister of Israel
At age 96, playwright George Bernard Shaw broke his leg when he fell out of a tree he was trimming in his backyard
Painter Grandma Moses didn't even start painting until she was 80 years old.

 

She completed over 1,500 paintings after that; 25% of those were produced when she was past 100
Michelangelo was 71 when he painted the Sistine Chapel
Physician and humanitarian Allbert Schweitzer was still performing operations in his African hospital at 89
Doc Counsilman, at 58, became the older person ever to swim the English Channel
S.I. Hayakawa retired as president of San Francisco State University at 70, then was elected to the U.S. Senate
Casey Stengel didn't retire from managing the New York Mets until he was 75
I don't know about you, but I'm taking my time and searching for just the right challenge to make sure I've made my mark. According to these folks, I figure I've got at least the next 20-30 years before I make up my mind about what I want to be when I grow up! Excuse me as I go blow out some candles, there's cake to be had!
You can't help getting older, but you don't have to get old.  – George Burns